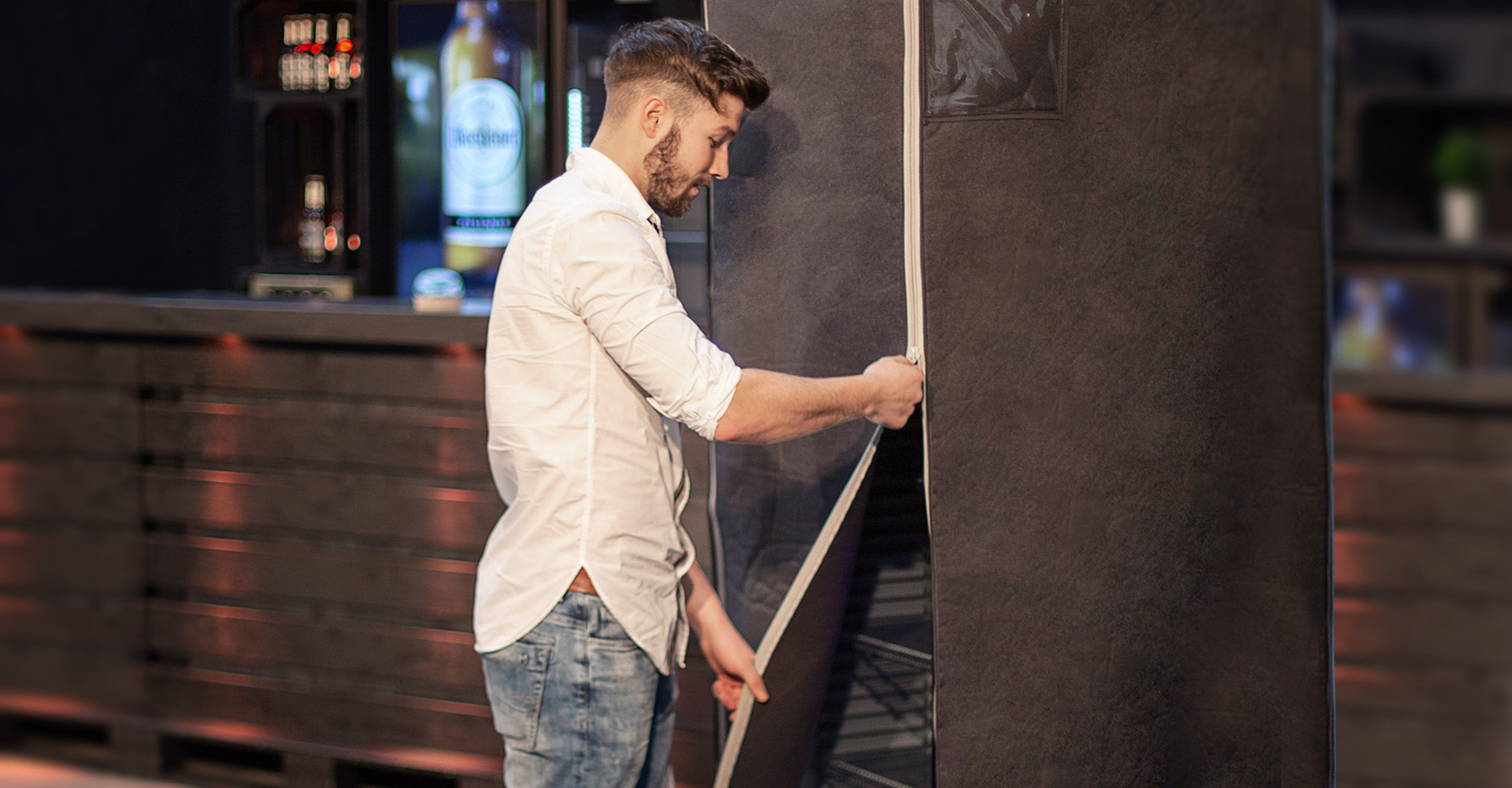 Padded protective covers for refrigerators
Event catering
Where eating enjoyment matters, our protective covers prove to be extremely practical: Equipment, food and drinks reach the event location safely protected, and they also present the catering company's logo in a prominent position.
Great benefit
The shock-absorbing nylon fabric with foam velour padding on the inside offers optimal protection during transport and storage of equipment with sensitive surfaces.
Trademark
If desired, we can customize the PVC soft film for you and stitch on a printed logo. This way the protective cover also functions as a brand ambassador and an eye-catcher.
Durable
As the saying goes: a chain is only as strong as its weakest link. Often zippers are the weak spots. However, the robust zippers we use promise durability.
Practical
Incorporated hand holes make it possible to transport the protected refrigerator easily and safely. We develop a practical and helpful solution for almost any requirement.