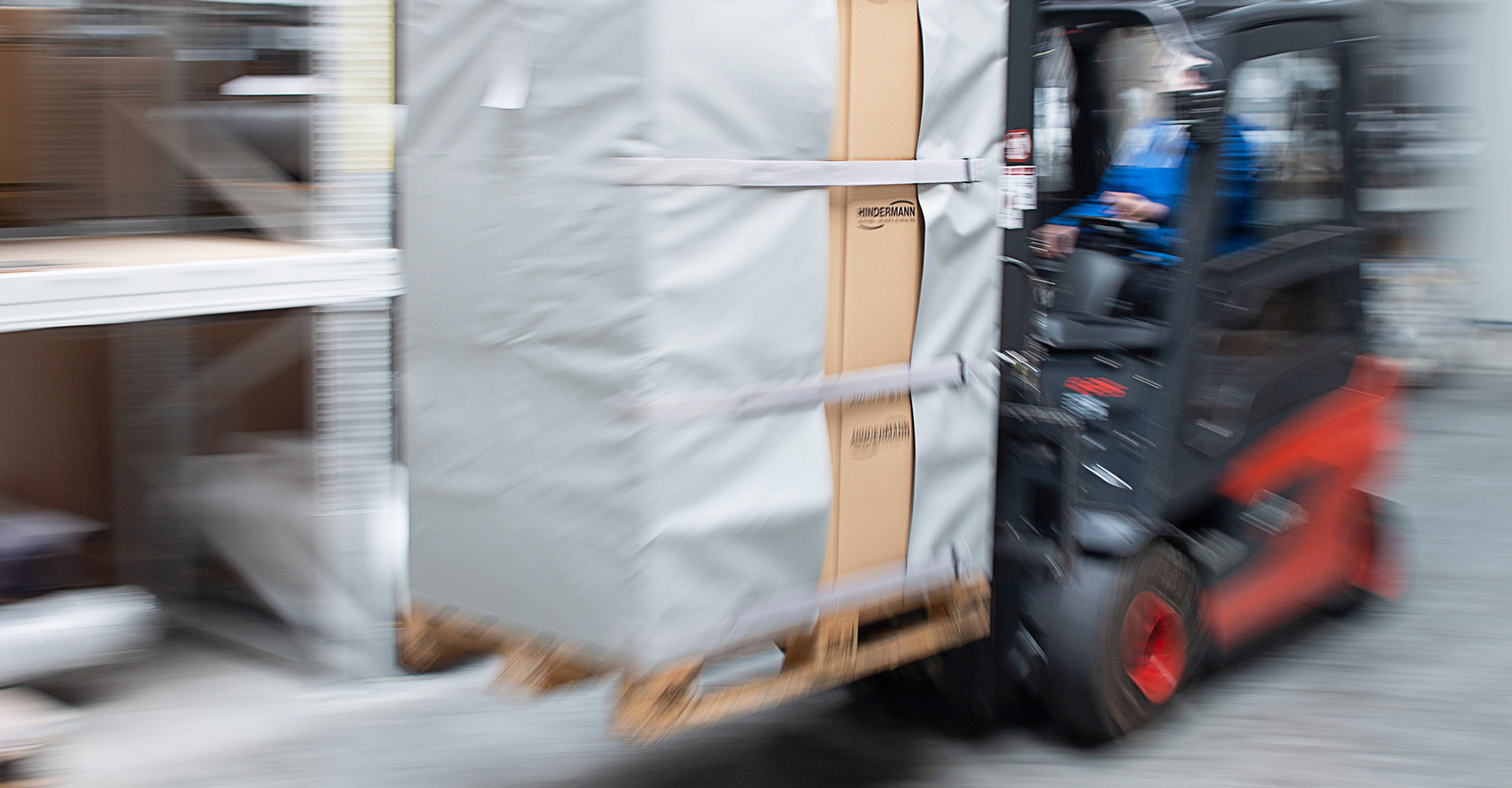 (en) Spedition / Transportwesen
reusable and disposable covers
Freight forwarding / transportation
Sustainability pays off: Reusable tarpaulins especially and recyclable protective covers help lower costs in the transportation sector. Manufactured in a durable, robust and high-quality way, a customized protective cover is good for not only securing the load on the road.
Sustainable
PVC woven tarpaulins are the environmentally friendly alternative to shrink-wrap film. These extremely strong and robust tarpaulins can be easily reused, thus sustainably reducing plastic waste.
High quality
With a thickness of about 440 g/m2, the canvas tarpaulin is strong and robust. Available in a variety of colors, the choice of material is designed for repeated use, just like the high-quality workmanship at the seams.
Easy handling
Protect your goods and prevent them from sliding: Velcro strips allow the protective cover to be adapted easily to the size of the pallet goods as well as be lashed down quickly and secured intelligently.