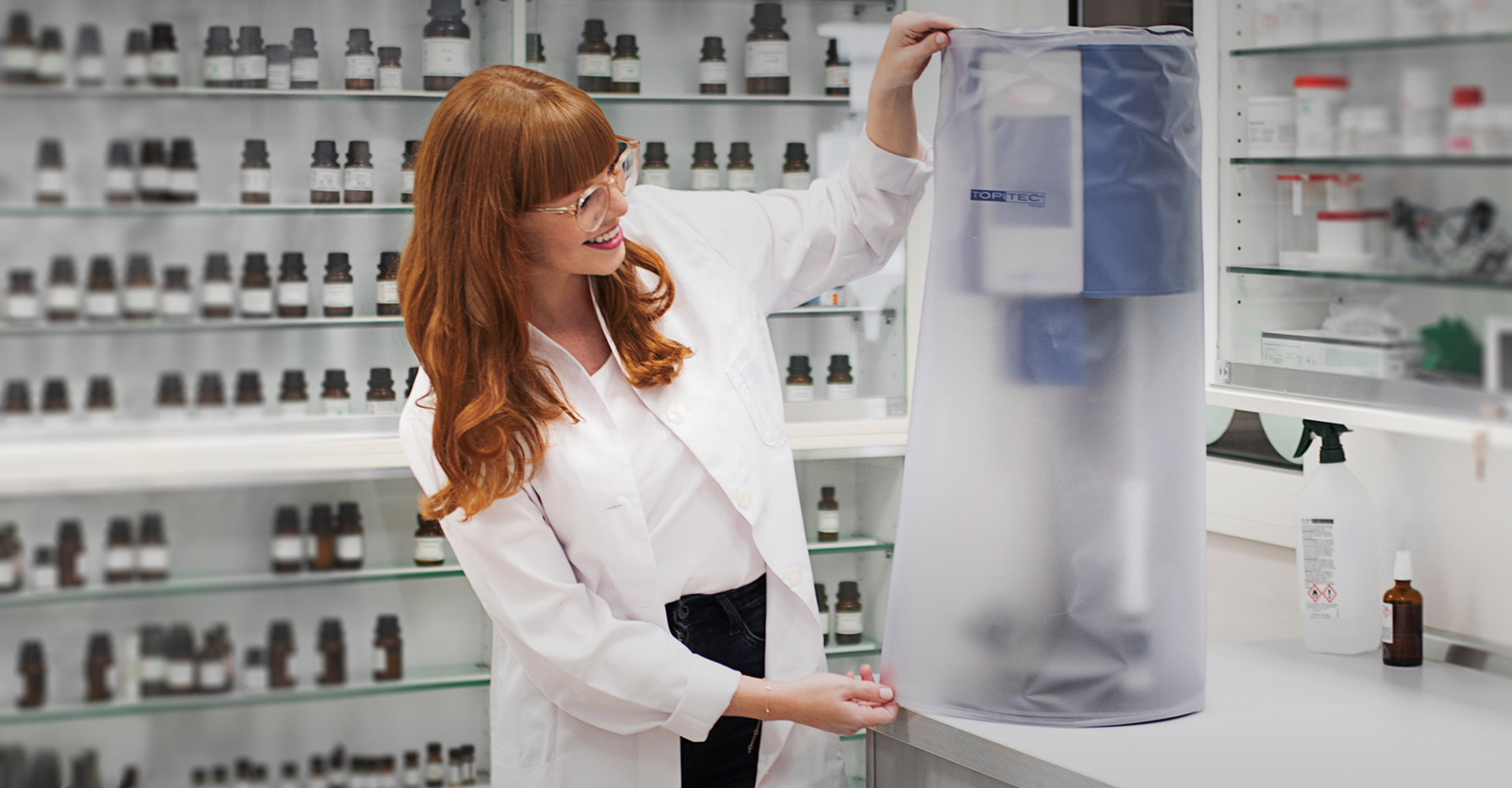 dust covers for medical equipment
Lab and medical equipment
Sophisticated technology requires first-class protection. Premium quality, meticulous workmanship and the attractive design make our individually developed protective covers the ideal candidates for the medical environment where cleanliness and purity are paramount.
Hygienic
Covers made of PVC soft film protect your technical devices from dust and other external elements. Make sure you get a high level of hygienic protection. We create custom-made protective covers for any type of equipment.
Added value
Transparent films ensure that even a covered screen can continue to be used. For value-added product design, we coordinate the material selection with your requirements for the perfect blend.
Worksmanship
Devices that are designed for a long service life, deserve correspondingly durable protection. That's why we use materials that we believe in and offer you high-quality workmanship.
Identity
Under every customized cover for medical equipment, there is a brand name. Emphasize the high-quality appearance by having the company logo applied via screen printing technology.
(en) Emotional Medizintechnik
dust covers for optical equipment
Medical equipment
Customizable
Customized protective covers for medical devices are tailor-made by us. Your own screen-printed company logo complements the technical quality of the protective cover with a visual enhancement.
Attention to detail
Your ideas enable us to develop the best product: The choice of suitable materials, appropriate manufacturing and plenty of attention to detail, finally lead to tailor-made protection.
German quality
"Made in Germany" is a phrase for quality. In our case it means the protective cover is uniquely developed in cooperation with you and manufactured directly on our premises. Short spans between development and production ensure high quality.
Free choice
We have, and manufacture, semi-transparent as well as lightproof films and fleeces in a variety of colors and shades. Windows, bordered edges or imprints create scope for a design reflecting your corporate identity.
(en) Emotional Medizintechnik
dust covers for optical equipment
Medical equipment
Padding
You know where it matters most. That's why we develop every protective cover exactly according to your requirements. A special padding protects the ultrasound machine's sensitive electronics from physical impact.
Maximum protection
The small, customized cover protects the operation panel not only against physical impact, but also against dust and moisture. When the monitor is folded down, a second, larger cover protects the entire unit when not in use.
Belt system
Open and close the machine's cover quickly with the practical belt system. Thanks to precisely positioned holes, the ultrasound machine's handle is also easily accessible when the cover is closed.
Quality
Plan for the adequate protection when your product becomes ready for the market. A protective cover by HINDERMANN makes all the difference – because quality is decisive and guarantees long functional reliability.